Shaw Foundation Alumni House
National University of Singapore
Address: 11 Kent Ridge Drive, Singapore 119244
Website: http://nus.edu.sg/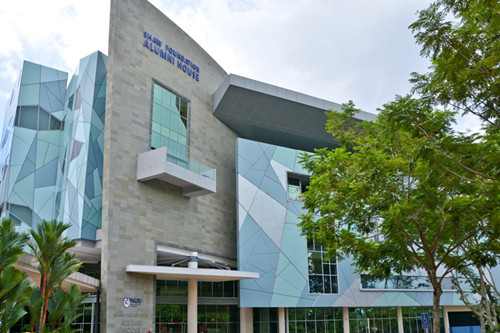 As a focal point for alumni activities organised by the NUS Office of Alumni Relations, the Shaw Foundation Alumni House plays host to a variety of exciting events and programmes throughout the year. Opened in March 2009, the building houses an auditorium, several seminar rooms, food and beverage outlets, and an Alumni Service Centre to meet the social, business and professional needs of alumni. Whether you need to organise small meetings, full day seminars for a few hundred attendees,or networking events where participants can walk around and interact freely, we have the perfect venue for you. Managed by the NUS Office of Alumni Relations, the Shaw Foundation Alumni House boasts a seamless combination of lush gardens, beautiful interiors and state-of-the-art audio and video systems, making it your choice venue for special events.
Hotel recommendation:
Bay Hotel Singapore
Website: http://www.bayhotelsingapore.com/

Park Avenue Rochester
Website: http://parkavenueintl.com/parkavenuerochester/

Citadines Fusionopolis Singapore
Website: http://www.citadines.com/singapore/singapore/citadines-fusionopolis-singapore/index.html

* Please be aware of that accomodation is not included in the registration fee, we advise you make an early reservation. We would NEVER ask for your credit card information for hotel reservation.
The cookie settings on this website are set to "allow cookies" to give you the best browsing experience possible. If you continue to use this website without changing your cookie settings or you click "Accept" below then you are consenting to this.